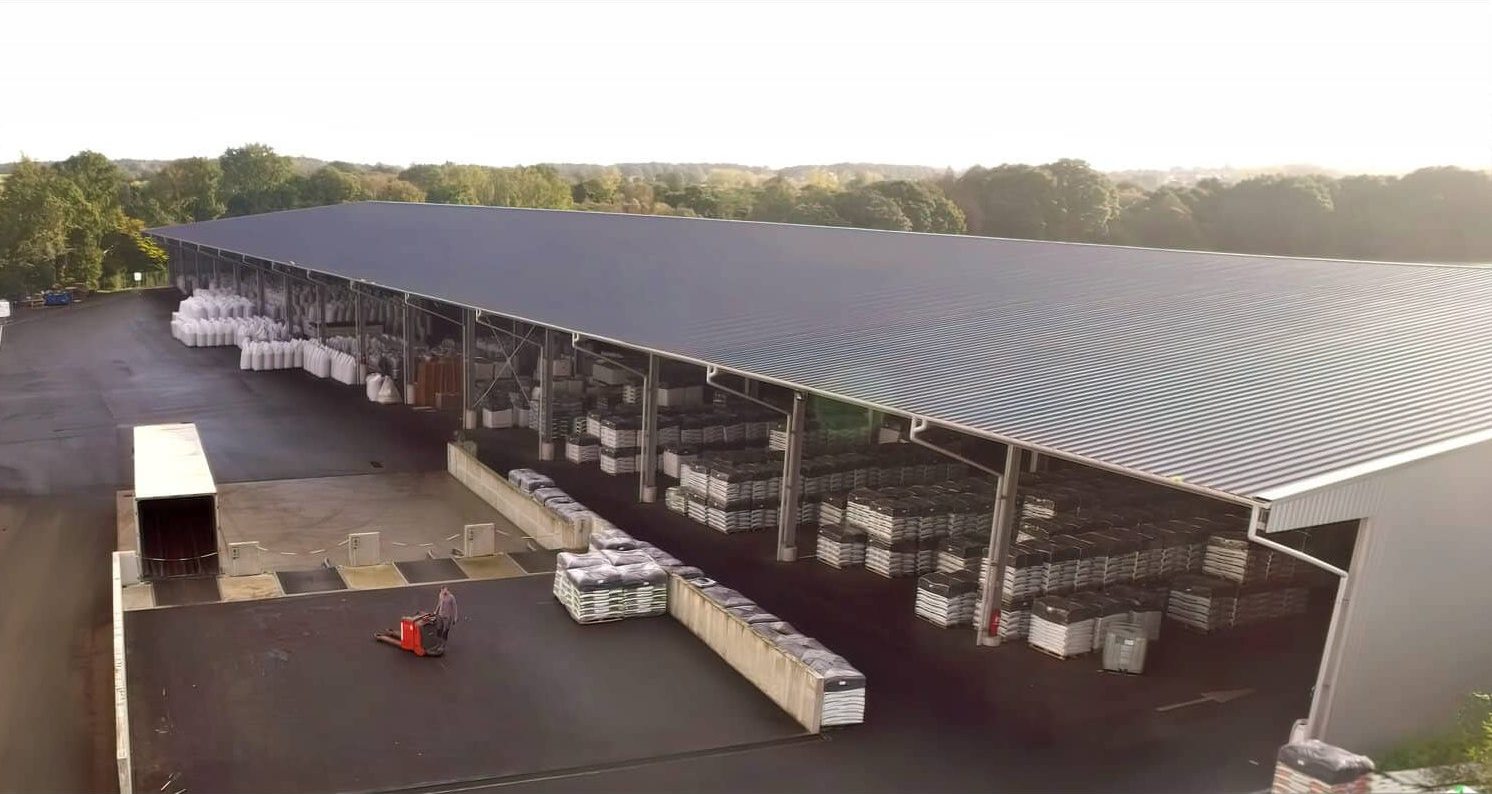 A team of 25 people work at Fertival plant near Quintenic, just a few kilometers from Lamballe.
The team is responsible for all stages of production of Fertival products, from the reception of raw materials to the dispatch of our products. The plant operates 24h/day from Monday to Friday to your expectation quickly.
Sourcing, granulation, dispatch
Inaugurated in 2020, a 10,000 m2 hanger was constructed by Fertival, to provide weather-proof storage for its products awaiting dispatch.