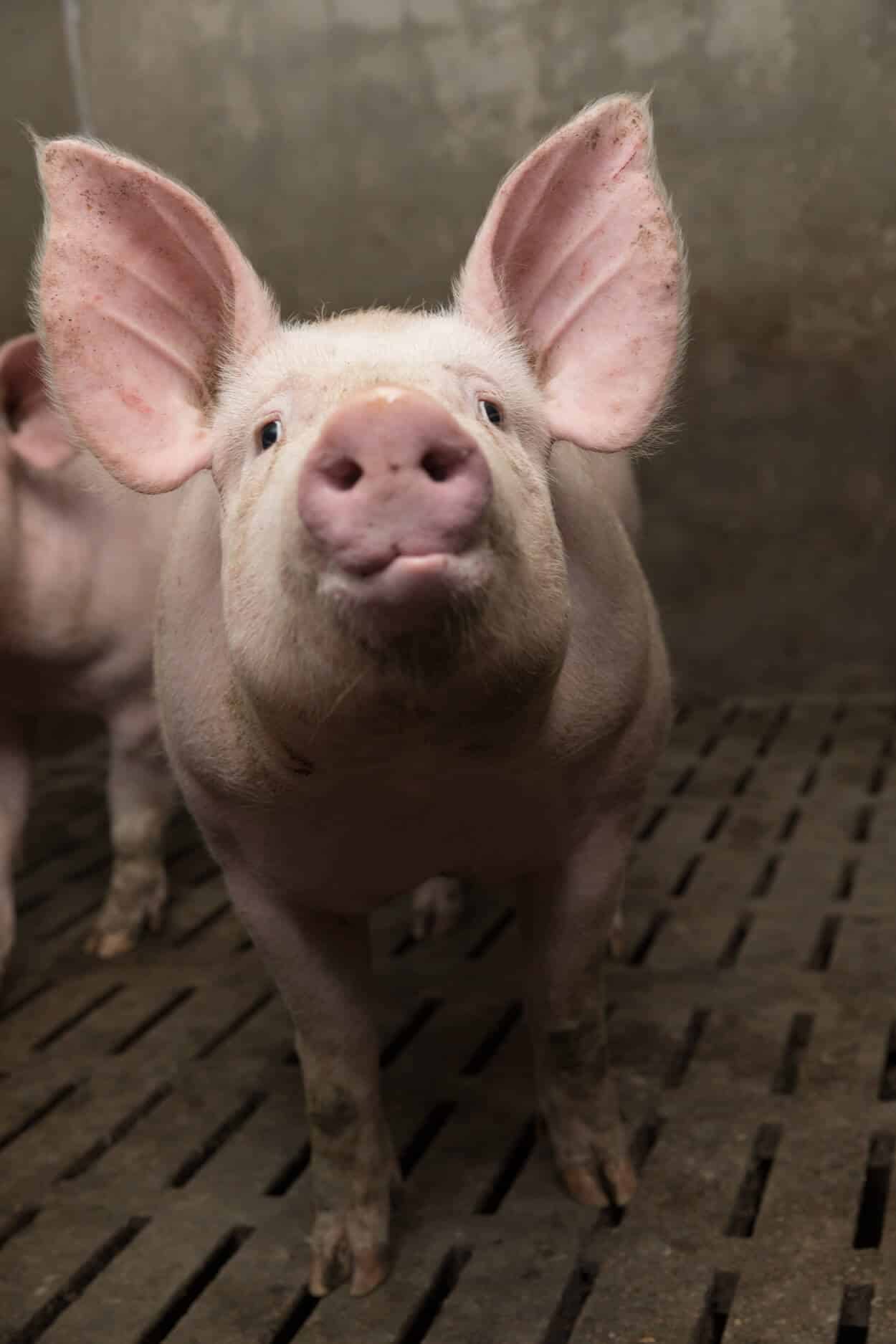 Cooperl, agricultural and agri-food cooperative in western france
Established in 1966 by an association of 24 breeders from Lamballe in Brittany, France, Cooperl is now an agricultural and agri-food cooperative with 2950 member breeders, with 7700 employees and 31 industrial sites, which are mostly located in Western France.
Its strong innovative capabilities have led to numerous innovations with the creation of its own specifications such as the "Porc bien-être" (non-castrated pigs), "Porc élevé sans antibiotique" (pigs raised without antibiotics) or "Porc élevé sur paille" (pigs raised on straw with a GMO-free diet). The cooperative develops and designs modern, well-being livestock buildings, promotes "pesticide-free cultivation" to its members and makes nitrite-free, charcuterie products.
Cooperl combines respect for animals and people with ambition to move towards low-carbon agriculture.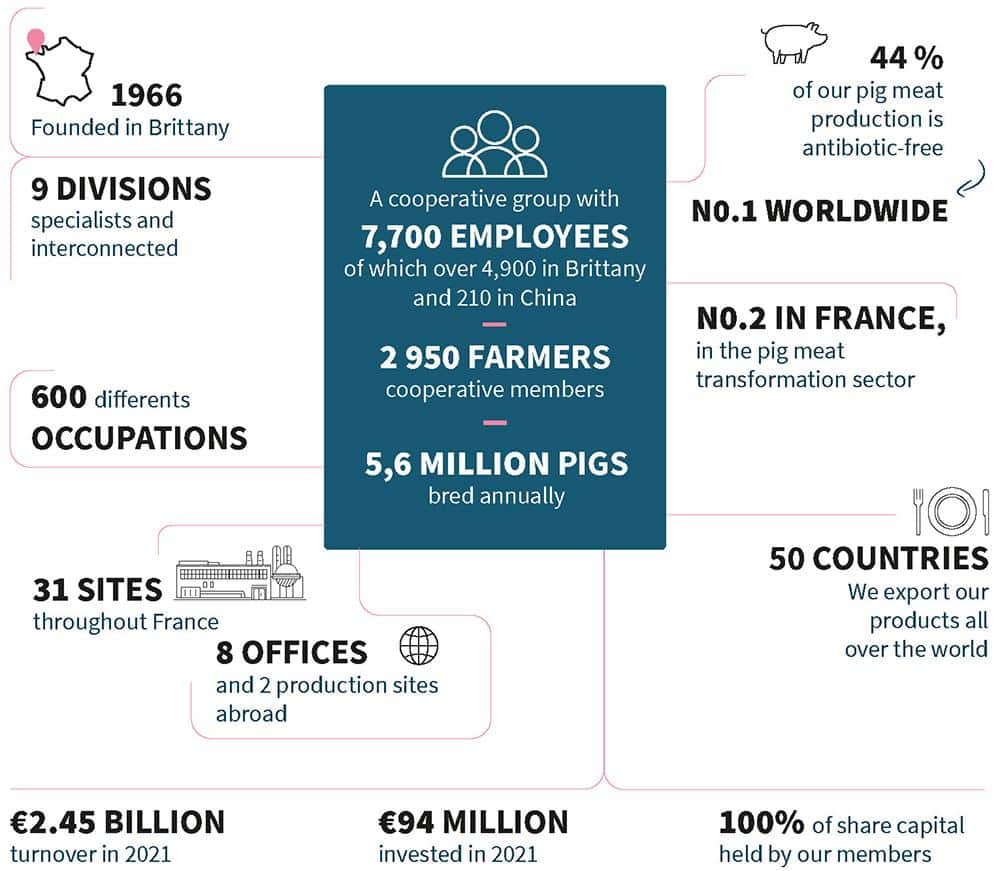 One of Cooperl's major strengths comes from its sector organisation, from farm to fork.
Cooperl is organized around 9 mutually complementary branches of activity from upstream to downstream production. Each branch is specialized in a key stage of the breeding process: from designing livestock buildings to distributing end-products, and including animal feed or curing meat.
This networking makes it possible to bring together the know-how of hundreds of skills in order to master all the activities related to livestock farming. This strategy makes it possible for the cooperative to offer their customers innovative and responsible products, and to expand nationally and internationally.
Fertival is part of the "Cooperl Environnement" branch, at the heart of the circular economy model.
Spotlight on
Cooperl Environnement
From the 1980s onwards, we became aware of the importance of placing the environment at the heart of our cooperative strategy.
Today, environmental issues have become adding value solutions. Each step creates a co-product, becoming a key resource for "Cooperl Environnement"s activities, divided into 4 distinct divisions.

This unique circular ecology model allows the co-operative to ensure a supply of energy and raw materials, and reflects our commitment to sustainable development by limiting our environmental impact and reducing our carbon footprint.